Concord Lumber Yard
Are you looking for a Concord Lumber yard to get your construction supplies?
Ashby Lumber has a full service lumber yard location in Concord CA that aims to serve the contractor as well the as the area homeowner with all their lumber needs.
Welcome to Ashby Lumber, your full service lumber and hardware supply store based in the Concord area. From construction to home improvement work, if you are searching for a Lumber Yard in Concord, and want a store that has been here for years and that you can trust to equip your job properly, we can help.
As a lumber yard, we have many years' experience in all kinds of lumber supplies. From general lumber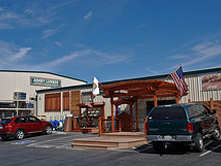 material, right the way through to full home and commercial lumber supplies, we are your trusted source when it comes to a Concord Lumber Yard.
When it comes to the services we offer, here is a small selection of services and jobs we can take care of, both domestically and commercially:
Contractor Lumber supplies and delivery

Plumbing supplies

Power & Lighting Of All Kinds
Homeowner repair lumber

Windows and doors

And Much More…….
For a full rundown of the actual services we offer, take a look at our services page here > Our Services
We take pride in our work and reliability. We offer free estimates on all jobs, and are more than happy to help today!
To get in touch with us today, give us a call on ……………… or visit out contact page HERE!
Concord Lumber Yard – We Cover All Areas
As a Concord Lumber Yard, we are centrally located, and cover Concord and surrounding areas. Again, regardless of where you are based around Concordh, we offer free estimates on all work.
As a trusted team when it comes to a lumber yard in Concord, we take pride in our work, and as mentioned above, have many years' experience when it comes to lumber and hardware supplies. We are here to help, and are waiting for your call.